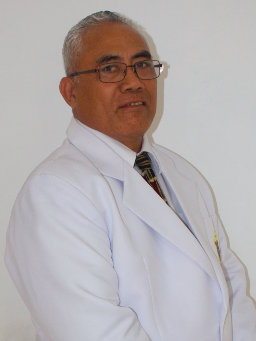 Status
Ordained minister of the Methodist Church in Samoa. Lecturer in Piula Current Position – Dean of Studies – Lecturer in Church Ministry
Current Position
Dean of Studies – Lecturer in Church Ministry
Research Interest
Peace & Justice – Pastoral Theology – Pastoral Care and Counselling – Christian Education – Ethical Issues
Course/Lecturing in
Semester I:
"Christian Education I" Level 5
"Pastoral Ministry" Level 6 –
"Curriculum Design" Level 7
Semester II:
"Introduction to Christian Worship" Level 3
"Pastoral Care and Counselling" Level 5
"Evangelism" Level 6
Summary
Ability to communicate well with people of all ages, nationalities, cultures and backgrounds.
Caring, kind and considerate with good listening skills.
Able to work independently or as part of a team.
Excellent writing skills, good attention to detail.
Organised, conscientious and hard working.
Experienced support person and provider of pastoral care.
Significant tutoring and teaching experience.
Good presentation skills, confident speaker.
Competent in research and project management
Extensive knowledge of Pacific peoples and cultures.
Languages: Samoan, English
Competent in Curriculum design and program.
Experience
Lecturer in Piula since 1999-2002, 2006-2011 and 2017 until present.
Director of the Christian Education Department of the Methodist Church in Samoa 2002-2004
Lecturer for more than 10 years
Lecturer in Davuilevu Theological College, Fiji, 2008.
Member, Editorial Board, Journal of the Arts Faculty of the Journal National of the University Arts Faculty of Samoa (JAFNUS) 2018 – present
Tutor/Supervisor, Disability Information & Support, University of Otago, Dunedin, New Zealand, 2014-2016
Education
Diploma in Theology (St John Trinity, Auckland, N.Z.) 1993
Diploma in Theology (Piula Theological College, Samoa) 1994
Bachelor of Divinity in Theology with Honours (P.T.C. Suva, Fiji). 1998
Bachelor of Divinity in Theology with Honours (P.T.C. Suva, Fiji). 1998
Master of Theology (P.T.C., Suva, Fiji). 2006
Doctor of Philosophy (University of Otago) 2016 Publications
Publications
Maliko, Selota. "E le po pea se nuu, e sau foi malama." In Le Faasoa: Aoaoga Tusi Paia, Mataupu Silisili, Tala Faasolopito ma le Galuega Molimau Vol. IV. Piula Publications, 2019.
"The Problem of Fa'atea Ma le Nu'u (Banishment) in Samoan Society." in Journal of the Arts Faculty of the National University of Samoa JAFNUS Volume 4, (2018): 115-132.